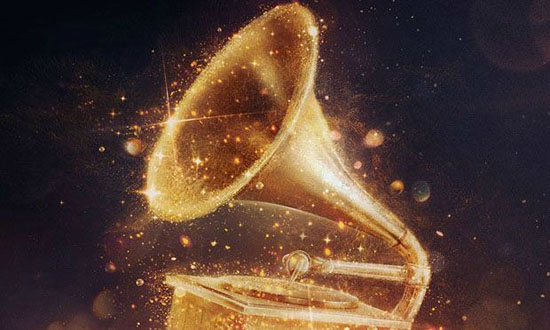 (photo credit: Gossip on This)
The Grammys were last night… and I have a few questions (as I think we all do.)
Where is Nicki Minaj and what has Roman done with the Nicki we originally fell in love with?
Do you think Sophia Grace & Rosie's mommies will continue to let them sing Nicki songs after all of that?
Where you shocked that Lady Gaga didn't walk the red carpet, perform, or win a single televised award?
Why were Jill Scott and Marsha Ambrosious not nominated for best R&B album?
What did you think of Chris Brown's return to the Grammy stage?
Did you see that Twitter rumor that Lil' Wayne got arrested backstage before his performance? 
And what was Weezy wearing?
Do you prefer it when Rihanna doesn't sing live?
But wasn't her performance better than expected?
Where were Etta James & Don Cornelius in the "In Memorial" slide show? 
Why didn't Jennifer Hudson sing all of "And I Will Always Love You"?
But wasn't it still so damn touching? 
Did Adele kill it or what for someone who just got through a vocal surgery?
Who was that chick with the Machine Gun dress on the Red Carpet?
Wasn't it great to see The Beach Boys reunited?
Bruno Mars, why you mad that Adele won that award and not you? Why did you throw a temper tantrum?
Was it really a surprise that Adele walked away with 6 awards?
Wasn't it nice to hear Carrie Underwood sing with Tony Bennett in a genre other than country?
When will Taylor Swift stop acting all surprised when people applaud her performances & when she wins awards? (She's so humble lol)
Do you know who Bon Iver are? (It's a band actually.)
Katy Perry to Russel Brand… Shots fired much?
What was with that free colonoscopy commercial?
Were you nervous when Bruno Mars said he was going to "hit his James Brown"?
But weren't you shocked that he actually killed it?
And how does Bruno keep his hair like that?
Was Tamar Braxton (Toni Braxton's sister) mad that her husband Vince was sitting next to Lady Gaga and not her?
How long until they offer Adele's ex money for an exclusive sit-down interview?
You think he's mad now?
What was with that super long Chipotle commercial?
LL Cool J as a host… yay or nay?